We come from an analog background and combine that experience with our high definition Pro Tools HD3 system for digital recording with an analog sensibility. Attention to microphone choice, placement and the analog signal chain that follows are all critical components to delivering tracks that are musical and rich with tone.
Whether your tracks were recorded here or elsewhere, we provide mixing services using a combination of high-end outboard gear and the best plug-ins with full recall and automation. We deliver high-fidelity mixes that service the song and sound great on everything from audophile stereo systems to ear buds.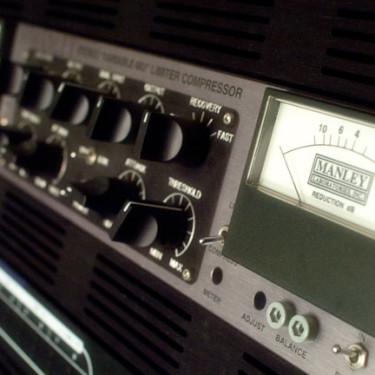 Mastering is the final "glue" to take a collection of songs and turn them into a cohesive album. This final level of audio spit and polish can involve, but isn't limited to track-to-track level optimization, equalization, compression, adjustment of the stereo image/soundfield, noise reduction and peak limiting.
With over two decades of experience in print, web graphics and photography, we can design and deliver stunning visuals for your CD cover, website or other promotional materials. We have deep knowledge of 2D and 3D computer graphics utilizing applications such as Photoshop, Illustrator, Modo and QuarkXPress.